The Greater Kalamazoo Association of REALTORS® (GKAR)®, in partnership with Lowe's Heroes, is hosting a Day of Service for Veterans on Saturday, October 22nd, 2016 to assist with home maintenance repairs and needs. GKAR appreciates the service our veterans provide to our country and want to make their houses into homes.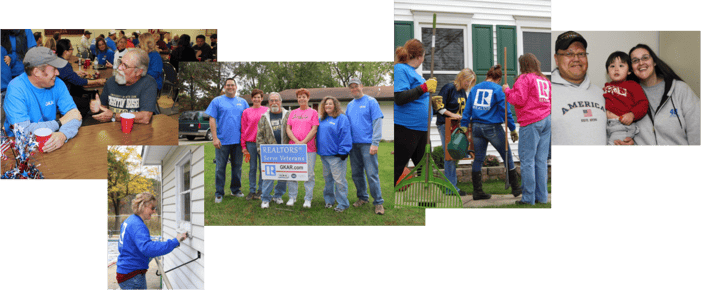 "Last year we were able to serve 11 local veterans and we hope to increase that number this year," said Robin Pompey, Chief Executive Officer of GKAR. "Our goal is to assist veterans in our community, whether returning home with special requirements, or simply in need of home maintenance. With the help of Lowe's, we were able to provide as much as a new roof in 2015. We are partnering together again and I am excited to see what we will accomplish with 2016's Day of Service for Veterans!"
To Nominate a Veteran:
Veteran must be the home-owner.
Home must be an owner-occupied, single-family residence.
Home must be in the county of Allegan, Barry, Branch, Cass, Calhoun, Kalamazoo, Portage, St. Joseph, or Van Buren.
Nominations are being accepted now thru Friday, September 2nd, 2016.
Self-nominations are accepted.
Go to GKAR.com, see Day of Service for Veterans.
The Greater Kalamazoo Association of REALTORS® is a regional organization working toward the advancement of the real estate community in the greater Kalamazoo area. Its members care deeply about the communities they serve, and each year they devote their time to charitable projects they believe will make a positive impact in the community. In 2015, members raised more than $35,156 for local organizations.