Forty-four percent of recent buyers used open houses as a way to find their dream home. Buyers in the greater Kalamazoo area will have the opportunity to do just that as REALTORS® participate in GKAR's April REALTOR® Open House Month event.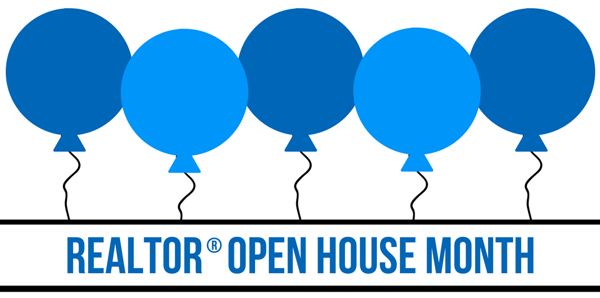 Purchasing a home is often one of the most important decisions in a person's life and deciding on a particular house comes with many options.
"REALTORS® will open the doors to a multitude of homes in the local area that are celebrating April as Open House Month," said Robin Pompey, Chief Executive Officer of Greater Kalamazoo Association of REALTORS® (GKAR). "This event is a great way for buyers to get an idea of what they can afford and what kinds of homes are available in the local market. It's also a chance for sellers to market their home and attract potential buyers."

REALTORS® will be available during their open houses to answer questions about the home buying process and local market conditions. To find a participating open house, please visit www.GKAR.com or visit the Greater Kalamazoo Association of REALTORS® Facebook page. You can also look for the blue and white REALTOR® balloons in your community indicating an open house is nearby on Sunday, April 9th, April 22nd, and April 30th.

"Buyers need to have a clear idea of what features are important to them and know where they are willing to compromise," said Pompey. "That is where visiting open houses can be helpful. Also, working with a REALTOR® can be a real asset. REALTORS® visit hundreds of homes with buyers each year, and have a unique understanding of what buyers value in their local markets. Their expertise and knowledge can help you achieve the dream of homeownership."

A vast majority of today's home buyers and sellers know that working with a REALTOR® is a smart move in itself – more than four out of five recent home buyers and sellers used a real estate professional in recent transactions. Find your REALTOR® at www.GKAR.com. A current list of open houses can also be found on GKAR's website and Facebook page. A complete list will be published on each Friday before the upcoming Sunday event.

GKAR is a regional organization working toward the advancement of the greater Kalamazoo area real estate community. Its members are also members of the National Association of REALTORS®, America's largest trade association, representing over one million REALTORS® nationwide.