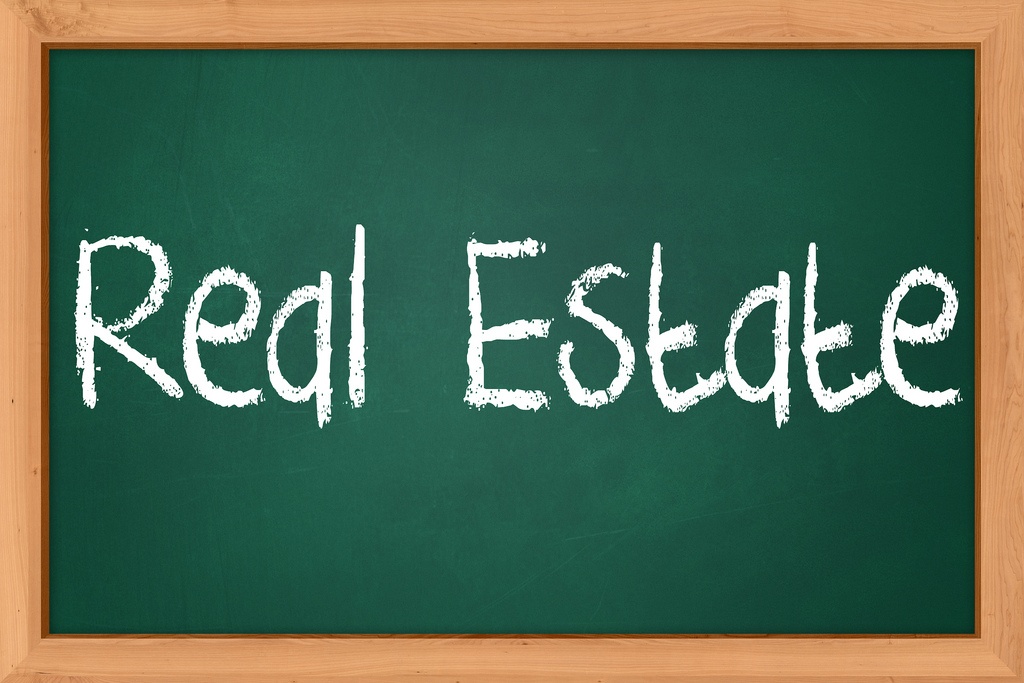 Whether you are ready to start your career in residential or commercial real estate sales, it all starts with the same real estate salesperson's licensing process. This is an overview of the licensing process with helpful links to more specific information about each step.
Step 1: Complete 40 hours of pre-licensure education
Step 2: Apply for a license
Step 3: Receive authorization to test
Step 4: Schedule your PSI state exam
Step 5: Take and pass your PSI exam
Step 6: Maintain your license
Step 1: Complete Pre-licensure Education
The State of Michigan Department of Licensing and Regulatory Affairs (LARA) requires you to take 40 hours of real estate fundamental education before you can sit for your licensing exam. You may complete the 40 hours in a live classroom setting or online. There are advantages to both.
You can find a credible pre-licensure course on LARA's Website. All of the courses listed here are annually vetted and approved by LARA. Here are on-demand online providers as well.
Step 2: Apply for Your Real Estate License
Once you complete your 40 hours, your school will submit a verification of attendance form to LARA indicating you have completed the first step. The day after your complete your 40 hours, you can begin the registration process.
The application fee runs in line with the Continuing Education cycle and can be prorated, starting at $88. Your application and the associated fee is good for 1 year (if you have not successfully passed the state exam within 1 year, you will have to reapply and repay your fee). It can take 2-5 business days from the time of application for you to receive authorization to test.
When you apply, you may indicate who your employing broker will be. Then upon successful completion of the state exam, LARA's MiPlus will mail your wall license and picture pocket license to your employing broker.
If you do not have an employing broker yet, that is is just fine! You can still register, take, and pass the state exam. You then have 1 year to submit your employing broker information before LARA's MiPlus requires you to retake the state exam. Once you have an employing broker, they will need to verify your employment with LARA's MiPlus. The department will then mail your wall license and paper pocket license to your employing broker's main office.
Step 3: Receive Authorization to Test
LARA's MiPlus will send you authorization to test which includes a Candidate Michigan Real Estate (MIRE) Number as well as exam registration instructions. Psychological Services, Inc. (PSI) administers the Michigan Real Estate Licensing Exam. When you receive your MIRE you can go to PSIExams.com and register for your exam. There is an exam fee of $79.
Step 4: Schedule Your PSI Exam
Using the contact information given in your MIRE email, you may schedule and pay for your exam. This MIRE number is not your license number. Its sole purpose is to schedule your exam. Your license application will remain in a "pending" status with the State of Michigan until your broker sponsorship is confirmed and you have taken and passed your exam.
Step 5: Take and Pass Your PSI Exam
If an employing broker is confirmed at least 48 business hours before your exam date, you will be eligible to receive the photo pocket license at the PSI Examination Site upon successful completion of your exam.
If not, here is the process for Subsequent Notification of an Employing Broker:
If you named a broker before you took the exam, but the broker did not approve it prior to your exam, your broker can still use LARA's MiPlus website to verify your employment.
If you did not name an employing broker prior to passing the exam, the receipt of your photo pocket license and subsequent paper licenses will be delayed until your broker verifies employment via MiPlus online.
Important! You must pass the exam within 1 year of applying for the license or the license fee paid to LARA on MiPlus will expire.
Step 6: Maintain Your License
Continuing Education and License Renewal
The Licensing cycle lasts three (3) years and license renewals are issued every three (3) years. Licensees are subject to their own specific cycle based on when you obtain your license, as of 2021.
For Example:
The current cycle began on November 1st, 2018 and will continue until October 31st, 2021. Within that time, licensees must complete 18 hours of Continuing Education credits. If you obtain your license after June, you will need to contact LARA to determine what credits you will need to complete in order to keep your license current.
Year Licensed

1st year (2019)
2nd year (2020)
3rd year (2021)

Hours Required Per Year

2 legal credits | 4 additional credits
2 legal credits | 4 additional credits
2 legal credits | 4 additional credits

Total Hours Required to Renew

18 (includes 2 legal credits per year)
12 (includes 2 legal credits per year)
6 (includes 2 legal credits per year)
Continuing Education and License Renewal for After 2021:
LARA has made a change to license expiration dates since transferring Real Estate licenses to the MiPlus database:

New Licensees

Going forward, all new licensees will have an expiration date reflecting three years from the month their license was issued.
Current Licensees

For current licensees, when you renew your license this year, by October 31st, 2021, your new license expiration date will coincide with the month your license was originally issued.
*This post was updated and revised on 2/16/2021.