Meet the Board
Michigan REALTORS® Who Care
Robin Pompey


President


Shelly Pattison


Secretary


Greg Miller


Treasurer

GKAR
RE/MAX ADVANTAGE
Berkshire Hathaway HomeServices MI
Bill Evenboer


Board Member


Dennis Field


Board Member


Linda K. Hazelhoff


Board Member

Dan Jaqua


Board Member

Evenboer-Walton REALTORS®
Keller Williams Kalamazoo
Berkshire Hathaway HomeServices MI
Jaqua, REALTORS®
Carl Phalin


Board Member


Natalie Rowe


Board Member


Luke Schrader


Board Member

Jaqua, REALTORS®
RE/MAX Advantage
Keller Williams Kalamazoo
---
2018's Community Impact
Michigan REALTORS® Who Care partnered with the Kalamazoo County Land Bank to build eight affordable small homes in East Kalamazoo in a small "pocket" along the East Michigan corridor.
In 2017, the Land Bank engaged with Eastside residents and stakeholders to gather input, then, a charrette was held in the fall 2017 where they gathered interested parties to help guide the project development. Construction will begin in spring 2018, with the hope that at least one home will be ready for the Parade of Homes in June 2018.
Michigan REALTORS® Who Care and the Kalamazoo County Land Bank garnered support to help bring more housing to Kalamazoo's Eastside, which has seen more and more vacant lots crop up. These small homes will be high quality, affordable to buy and maintain, and visually attractive, thus brightening this important corridor near Kalamazoo's downtown.
As of year-end 2018, one of the eight houses has been built and sold!
Thank You 2018 Red-Carpet Fundraiser Sponsors!

---
2017's Community Impact
Michigan REALTORS® Who Care supports the Kalamazoo County Land Bank based on their great success with several projects in the Kalamazoo area. Two great examples are Marketplace and Prairie Gardens. The development of Marketplace resulted in 23 affordable homes being built and sold in the Edison neighborhood, removing blighted homes, and revitalizing the area. The Prairie Gardens Project resulted in 24 units being built for a mixed-income housing. The development removed a large blighted structure and created a community for seniors 55 years and older, with accessible and energy efficient cottage-style duplexes.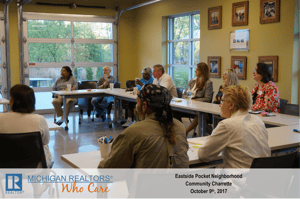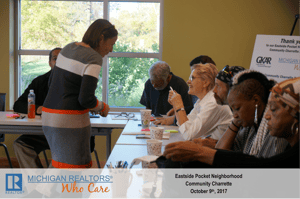 The proposed Eastside Neighborhood Project will also remove blighted homes, build 8 new "Tiny Homes" that will provide affordable housing and a path to homeownership. This project has the potential to be duplicated in other areas in the city or across the county.
Kalamazoo County Land Bank hosted a Community Charette for the Eastside Neighborhood Project on October 9th, 2017. Michigan REALTORS® Who Care expressed their support by fully funding the event. Furthermore, their initial goal for financial support is $50,000 with a stretch goal of $100,000.
---
2016's Community Impact
Michigan REALTORS® Who Care and Greater Kalamazoo Association of REALTORS® (GKAR), in partnership with Lowe's Heroes and the Cpl. Christopher Kelly Willis Foundation, proudly worked to bring Scott Randolph, Vietnam Veteran of Kalamazoo, home for Christmas 2016!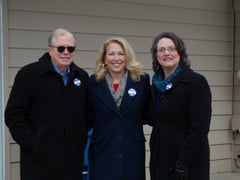 Operation Bring Scott Home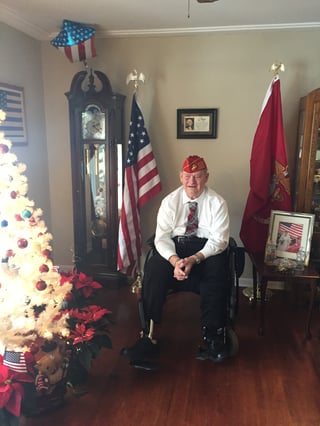 ---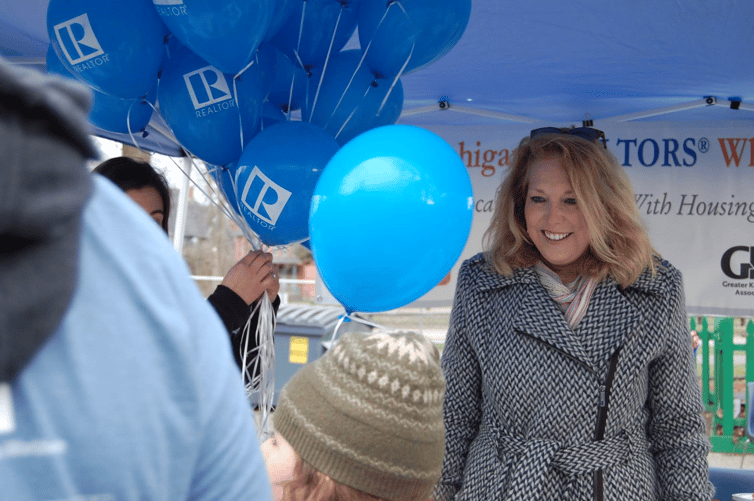 Shelly Pattison, Michigan REALTORS® Who Care Secretary, volunteering for Housing Resources Inc.'s Walk to End Homelessness event March 2016.